---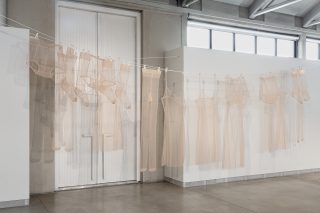 Tomorrow, on 29 May the international applied art exhibition "Translucency" opens at Kai Art Centre. The main exhibition of the 8th Tallinn Applied Art Triennial is open throughout the summer and is accompanied by an extensive satellite programme with many of the exhibitions opening tonight.
The main exhibition is open until 15 August and focuses on the phenomenon of translucency. Depending on the context, translucency can reveal what is hidden or conceal what is seemingly visible.
"As the theme suggests, the exhibition includes works that play with the optic phenomenon but also those that look at translucency in the context of social behaviour, politics and relationships," says Merle Kasonen, the chairwoman of the triennial. "Applied artists often focus on specific materials but they also work conceptually. In this exhibition, the conceptual approach is perhaps even more significant than functional qualities."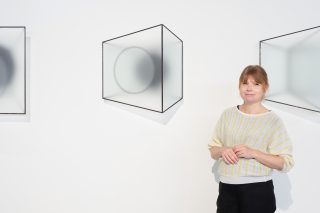 The exhibition "Translucency" is curated by the Danish glass artist and art historian Stine Bidstrup. The 21 artists selected by Bidstrup are presenting new and recent works. The selected works are characterised by playfulness, willingness to experiment and a strong conceptual approach," says the curator Stin Bidstrup. "The works look at presence and absence, the private and the public, individuality and collectiveness, time and temporality, politics and language, material decay and structural defects."
Alongside the main exhibition the triennial also has an extensive satellite programme that includes jewellery and glass art, site specific installations and events involving various fields of art. For example, today Tanel Veenre opens his solo exhibition "Organ" at Temnikova & Kasela gallery and Kadri Mälk, Julia Maria Künnap and Kai Koppel present their exhibition "Holy Vessel" at Laboratooriumi street 33. A-gallery invites visitors to Ilona Treiman's solo show "Fire" in their vault space.
At Okapi gallery, Rait Prääts and Gleb Divov bring together glass art and augmented reality and at the Manufactory Quarter design and applied art students from the Estonian Academy of Arts open a group show titled "Phantasmagoria", showcasing jewellery, metalwork, ceramics and glass.
The exhibition "Translucency" at Kai Art Center (Peetri 12, Noblessner Quarter) is open from 29 May to 15 August, Wednesday to Sunday, from 12–19.
This Saturday, on 29 May at 13.00 the curator will be giving a tour of the show (in English). Previous registration is required. Register here. An Estonian-language guided tour with the curator's assistant Keiu Krikmann will take place next Saturday, on 5 June at 13.00.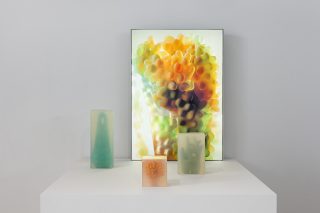 Participating artists: Linda Aasaru (Estonia), Andrew Bearnot (USA), Erin Dickson (UK), Ditte Hammerstrøm (Denmark), Heidi Bach Hentze (Denmark), Sandra Kosorotova (Estonia), Eeva Käsper (Estonia), Julia Maria Künnap (Estonia), Helen Lee (USA), Jiyong Lee (USA), Eve Margus-Villems (Estonia), Reinoud Oudshoorn (Netherlands), Julija Pociute (Lithuania), Helena Tuudelepp (Estonia), Sandra Vaka (Norway), Hanna-Maria Vanaküla (Estonia), Sissi Westerberg (Sweden), Karlyn Sutherland (UK), Grethe Sørensen (Denmark) and Wang & Söderström (Sweden/Denmark).
Tallinn Applied Art Triennial is organised by NGO Tallinn Applied Art Triennial Society.