---
In May the satellite programme of 7th Tallinn Applied Art Triennial features five new exhibitions.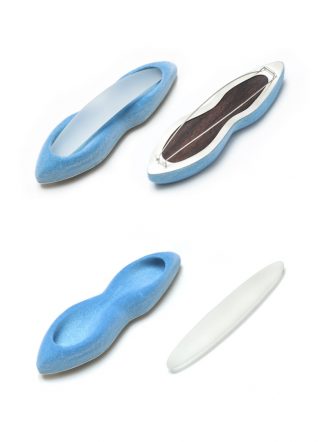 Sofia Hallik: Born-Digitals vol.2
12.05-02.06.2017, Draakon gallery (Pikk 18)
Mon-Fri 11-18, Sat 11-17
Sofia Hallik is a jewellery artist who is interested in the way суberspace and digital technology influence jewellery.
"Born-Digitals vol.2" was initially planned as a sequel of the first exhibition "Born-Digitals", that was on show earlier this year. However, works from the first exhibition went missing, and thus the author decided to portray the essence of the lost works via their digital phantoms, namely through videos, photos, comments, screenshots that still remain in the cyberspace. Even though we may never see the pieces in their physical form, their digital imprint allows us to virtualize the material form of the jewellery.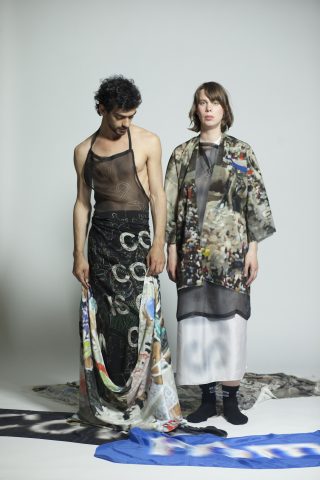 Sandra Kossorotova: Precarious State of Mind
15.-30.05.2017, Hop gallery (Hobusepea 2)
Thu-Tue 11-18
Sandra Kossorotova is a designer and artist who's artistic practice focuses on the relationship between socio-political powers and the human bodies.
In her solo show Precarious State of Mind the artist explores mental health as socio-political and ideological issues, rather than personal and biological problems. The show features new digitally printed textiles by Sandra Kossorotova. The fabrics were produced during her graduate placement at the Centre for Advanced Textiles at the Glasgow School of Arts.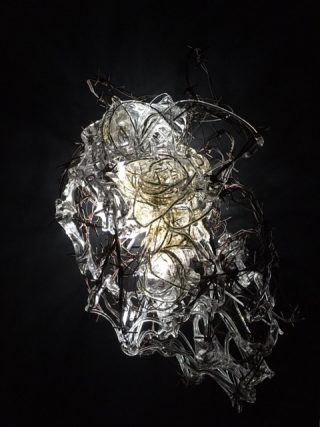 Estonian Academy of Arts' glass art department students: Yesterday. Today. Tomorrow. Vol 2
16.-20.05.2017, Estonian Academy of Arts' foyer gallery (Estonia pst 7)
Mon-Sun 10-20
The second year students of the Estonian Academy of Arts' Glass Art Department present their works, approaching the essence of the human soul in various ways – they look into desires and obsessions, reflecting back at us again and again.
Participating artists: Elvira Beljajeva, Marie Järva, Eva-Maria Mirzojeva and Gerti-Carmen Tein.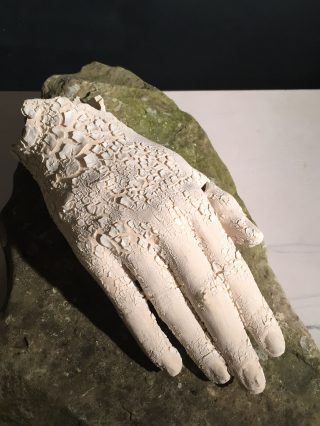 Estonian Academy of Arts' ceramics department students: TIME Keepers
19.-31.05.2017, Jahuladu (Rotermanni 8)
Mon-Sun 10-20
What is time? Does time exist? Does it really flow? How differently do we perceive time? Is physical time objective? Time has great social importance and value. Do we perceive it as a limited resource? The second year ceramics students of Estonian Academy of Arts interpret the meaning of time.
Participating artists: Cathy Saarm, Merilin Tartes, Mariliis Kapp, Mart Vaarpuu, Joosep Pihl.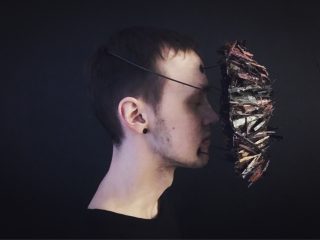 Estonian Academy of Arts' jewellery and blacksmithing students: Observa(c)tion
19.05-04.06.2017, Russian Theatre (Vabaduse väljak 5)
Tue-Sun 14-18
The second year students of the Estonian Academy of Arts' Jewellery and Blacksmithing Department present a multi sensory inquiry into people's behaviour patterns and daily rituals. Is this a hidden or public observation, are we observing ourselves or others – these questions will be answered at the exhibition. The works are made of materials like iron, glass, silk, ashes, brass, precious wood, porcelain, precious stones.
Participating artists: Anastassia Nikitina, Claudia Lepik, Liisbeth Kirss, Liina Lelov, Kätlin Kokk, Veronika Ovsyannikova, Sigrid Kuusk, Ljubov Kedrina, Marilin Laas (glass artist), Kaia Ansip, Liisbet Linntamm.
---